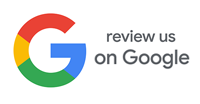 Splaine Security Systems
Average rating:
12 reviews
Google Review by Christian
Apr 8, 2022
Great Company & Highly Recommended
Longtime customer of Splaine. Great company and highly recommended if you want a full service alarm system.
Facebook Review by Kelsie H.
Jun 1, 2019
Professional, kind and know their job
Sam the owner of Splaine Security fixed our alarm in an emergency on a holiday weekend. . He came out immediately and fixed our problem. Every person I have dealt with at Splaine has been professional, kind and knew their job! A+++++
Facebook Review by Danny S.
Jan 7, 2018
I couldn't be more satisfied
Quick response, professional service and polite and knowledgeable representatives! I couldn't be more satisfied with a company.
Jul 20, 2016
Excellent customer service
On time, excellent customer service
Jul 29, 2014
Very accommodating and the process went smoothly
Just wanted to give a shout-out to Splaine Security. Although they installed the original home security system for my townhome in 1999, I have had contact with them several times since then. The experience has always been very professional, courteous, timely and helpful. About a year ago I had all the windows in my home replaced; I called Splaine first and they accommodated my contractor's schedule. Splaine had to come and "disconnect" the system on my windows/patio door and then come back to reconnect when the new windows/door were installed. They were very accommodating and the process went smoothly. I recently had the occasion to speak to them on the phone, as my keypad indicated a "communications problem" with the system. Again, issue was resolved quickly and satisfactorily. I have recommended Splaine to my neighbors and highly recommend their services.
Jul 28, 2014
I highly recommend Splaine Security
I have been a very satisfied Splaine customer since 1999, when they installed the original security system on my new home. Sam Splaine met with me and my family and was a pleasure to work with. Have had several contacts with them since then and have always been impressed with their professionalism, promptness and courtesy. My recent contact was due to a keypad prompt that there was a "communication failure" on my system. Called Splaine and problem was resolved over the phone in just a few minutes. A year ago, I contacted Splaine as I was replacing all windows/sliding glass patio door in my home. They worked to coordinate with my contractor. Splain had to come and "disconnect" my system before the old windows were removed; they then came back to "reconnect" the system when new windows were installed. That service is the $395 charge referenced above. On another occasion, I had a plumber working in my home to solder a leaking pipe....he was concerned that the heat from the soldering would set off smoke alarm/security alarm. I promptly called Splaine....they disconnected my alarm while the plumber was working.....called them back when plumber was finished and they connected my system again. This was all done very quickly and efficiently over the phone.....no wait involved; and there was no charge for this service. In short, I am very pleased with Splaine and the service they provide; I have recommended them to neighbors and friends. Such prompt and personal service is rare today, which is why I highly recommend Splaine Security.
Dec 5, 2013
I would highly recommend Splaine
My plan was to get estimates from three firms, so I picked the firms from Angie's List and Washington Consumer's Checkbook with the highest ratings. One of those firms was Splaine. Our existing Alarm was supported and monitored by Vector, so we had planned to have them come as well to give us a quote, but they never even responded! The Salesperson, John, arrived on time. We walked through the house, and I explained the situation to him. I was a bit nervous about the possibility of using wireless sensors, as I had heard these are not as reliable as hard-wired sensors, and reliability is very important to me. One of the first things John showed me was that our new windows open from BOTH the top AND the bottom. Our old windows opened only from the bottom. Had John not pointed this out, someone could have easily defeated any alarm I would have installed by opening the top of the window instead of the bottom. My wife and I were pretty embarrassed we didn't realize this ourselves and am very glad John pointed this out. John also told me that they could reuse my existing heat/temperature sensors, as these generally do not fail. This saved me money. He also thoroughly explained how the wireless sensors are monitored by the system, focusing on the concerns I expressed to him. He told me the new features and capabilities of the latest alarm systems - quite a bit of new capabilities have been added over the past 20 years! As it turns out, Splaine sold and serviced the same brand of equipment that was in my old alarm system (Napco). I was impressed with the equipment from my old alarm system, which gave me added confidence in their product offering. There was NO sales pressure whatsoever. There was no pressure to "sign today". He wrote everything down in detail on his quote, with prices. This is a family owned and run firm. He also left a number of brochures that were informative. After discussing with the wife (who wasn't home when he came, unfortunately) we actually felt so comfortable and impressed with his presentation that we decided not to bother getting estimates from any other firms. So the next day, I called John up and told him to sign us up. We put 33% down, and scheduled a date for the install. Two gentlemen from Splaine came on the appointed date and time. Very professional, and respectful of the home (i.e., they took their shoes off when coming inside, etc.). Took about six hours to remove most of the old system, install and set up the new one. Then, the sales person John came back and demonstrated the new system to us. I think it's great that the sales person comes back to review the work - it's a great way to "close the loop" - some firms make the big sale, then you never see the sales person again - that was not the case with Splaine. We've now been living with our new system for almost a month, and we are very happy with it. It was a good experience. I would highly recommend Splaine!
Dec 1, 2013
A terrific company that stands behind its work
Splaine is a terrific company that stands behind its work. John (who did the initial estimate) was very professional -- punctual, responsive, etc. -- and (unlike others we interviewed) did not try to sell us more than we needed. The installation was also completed in a professional and timely manner, and with surprisingly little damage to the walls and ceilings. We've been using the system for a few weeks now and it is super simple. I should add that we used ADT at our old house, and there's no comparison. Great to use a local business, and highly recommend Splaine.
Angi Review by Shirley W.
Nov 8, 2013
Very knowledgeable and professional
Very knowledgeable, professional. Worked quickly and minimized damage to walls.
Angi Review by Bob & Mary C.
Jul 13, 2013
Top notch provider
Splaine Security has been a top notch provider. Customer service is outstanding, ethical and honest.